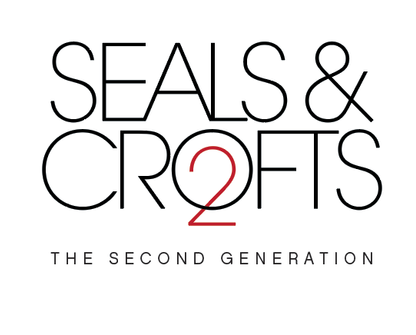 Jim Seals and Dash Crofts of the legendary Multi-Platinum group
Seals and Crofts 
PRESENTS
Grammy Award-winning artist Brady Seals and Lua Crofts
Seals and Crofts 2
"Diamond Girl"
 "Get Closer"
Here is a closer look at Grammy Nominated Songwriter
Brady Seals 
Brady is part of the legendary Seals family consisting of cousins Jimmy Seals of the legendary group Seals and Crofts, Dan Seals formerly of England Dan and John Ford Coley, Troy Seals Hall of Fame Songwriter, Chuck Seals who wrote "Crazy Arms" and Comedian Eddie Seals.
Brady was also the lead vocalist of the group Hot Apple Pie.


How To Book Seals and Crofts 2

The agents at 615 Entertainment agency have been booking artists like Seals and Crofts 2 for clients around the world for over 40 years. Fill out the SUBMIT AN OFFER form or call our Arkansas office at (501) 888.7777 OR our Nashville, TN. office at (615) 830.7121 and one of our agents will be happy to assist you in booking your next event. 


615 Entertainment Agency does not set the celebrities asking price, the celebrities and their managers set pricing. 
   


*615 ENTERTAINMENT AGENCY REQUIRES A 50% DEPOSIT ON ANY AND ALL SHOWS THAT ARE BOOKED.*  

*BALANCE IS DUE UPON REQUEST.*   

 


615 Entertainment Agency
615.830.7121  Nashville, TN Office
501.888.7777  Little Rock, AR Office
803.288.8438       Kentucky Office