How To Book BILLY  "CRASH" CRADDOCK: 
The agents at 615 Entertainment agency have been booking adult contemporary music artists like BILLY "CRASH" CRADDOCK for clients around the world for over 20 years. Fill out the SUBMIT AN OFFER form or call our Little Rock, AR. office at (501) 888.7777 OR our Nashville, TN. office at (615) 830.7121 and one of our agents will be happy to assist you in booking Bertie Higgins and The Band Of Pirates for your next event.  
615 Entertainment Agency does not set the celebrities asking price, the celebrities and their managers set pricing.  
*It is a waste of your time and ours to try to get celebrities to do events with unrealistic budgets.*     
*615 ENTERTAINMENT AGENCY REQUIRES A 50% DEPOSIT ON ANY AND ALL SHOWS THAT ARE BOOKED.*   
*BALANCE IS DUE UPON REQUEST.*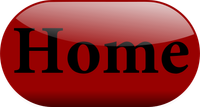 615 Entertainment Agency    
615.830.7121  Main Nashville, TN Office    
501.888.7777  Little Rock, AR Office    
803.288.8435       Kentucky Office