9 Grammy Awards!
27 Dove Awards!
5 All American Awards!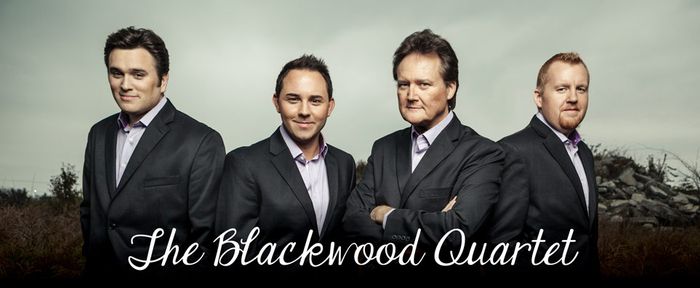 CONSIDERED TO BE LEGENDS OF THE GOSPEL MUSIC INDUSTRY THEMSELVES, THE BLACKWOODS HAVE BEEN ENTERTAINING AND SINGING FOR AUDIENCES SINCE 1934.
 CECIL BLACKWOOD WAS A CHILDHOOD FRIEND OF ELVIS PRESLEY. THEY ATTENDED SUNDAY SCHOOL TOGETHER AND FORMED THEIR FIRST GOSPEL QUARTET CALLED "THE SONGFELLAS", LONG BEFORE ELVIS WENT ON TO BECOME THE KING OF ROCK 'N ROLL.
 THE ASSOCIATION BETWEEN THE TWO FAMILIES WAS LIFELONG. IN 1958 ELVIS SENT A PLANE TO NORTH CAROLINA AND BROUGHT THE BLACKWOODS TO SING AT HIS MOTHER'S FUNERAL.  JAMES BLACKWOOD WOULD SING "HOW GREAT THOU ART" AT ELVIS' FUNERAL.  MEMBERS OF THE BLACKWOODS WOULD GO ON TO PROVIDE BACKUP VOCALS FOR ELVIS DURING MANY OF HIS LIVE PERFORMANCES.
 TODAY MARK BLACKWOOD FRONTS "THE BLACKWOOD QUARTET" AND CONTINUES THE TRADITION OF HIS FAMILY AND THEIR ASSOCIATION WITH ELVIS PRESLEY. IN "THE GOSPEL SIDE OF ELVIS" THE GROUP PERFORMS PRESLEY'S PERSONAL FAVOURITES INCLUDING "AMAZING GRACE", "YOU'LL NEVER WALK ALONE", AND "CRYING IN THE CHAPEL".
 THE INCREDIBLE SONGS… THE AMAZING STORIES… THE HISTORY OF A LEGEND… ALL COMES TO THE STAGE FIRST HAND IN "THE GOSPEL SIDE OF ELVIS"… STARRING THE BLACKWOOD QUARTET.
THE BLACKWOOD QUARTET
Will come to your church or event and present The Gospel Side of Elvis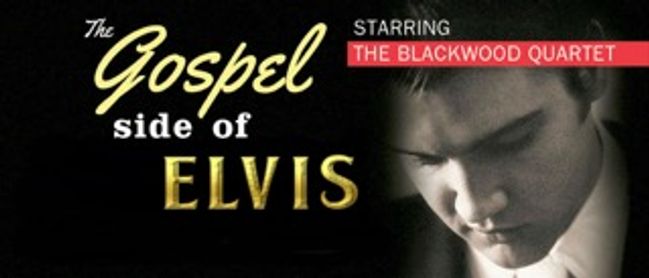 The Gospel Side of Elvis 
This is a show you will not want to miss!  
The Blackwood Quartet
2021 World Tour With World Renown
SWEET INSPIRATIONS
Shawn Klush
Elvis Presley Enterprises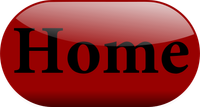 615 Entertainment Agency    
615.830.7121  Main Nashville, TN Office    
501.888.7777  Little Rock, AR Office    
803.288.8435       Kentucky Office  
Email: bookings@615EntertainmentAgency.com