Subscribe here to keep up with our entertainers
Waymore's Outlaws
 Waylon Jennings Original Band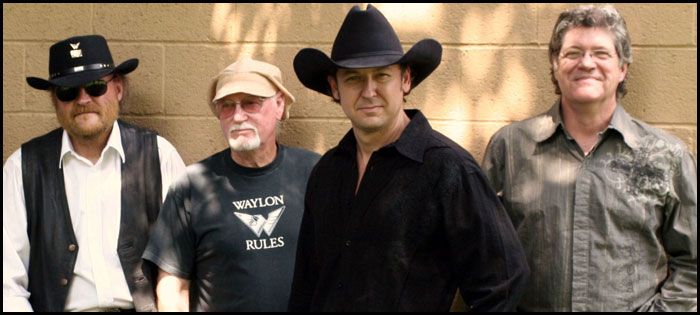 Waymore's Outlaws consists of former members of Waylon Jennings recording and touring band, The Waylors, featuring Richie Albright, Waylon's original drummer, bassman Jerry "Jigger" Bridges, and steel guitarist Fred Newell. Add lead guitarist and singer Tommy Townsend to their mix and you have a chance to put Outlaw country music back on the right track keeping the spirit of Waylon and his music alive today.  
Waymore's Outlaws band members, Richie Albright, Jerry Bridges, Fred Newell and Tommy Townsend.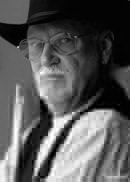 Richie Albright, Waylon's original drummer, longtime friend, and right-hand man, joined Waylon and The Waylors in 1964. Richie not only toured and recorded with Waylon for decades, but produced or co-produced many of Waylon's records that are still being played on radio today. 

In the world of country music, Richie has made history as a drummer, songwriter, and producer. The list of other artists he has played and recorded with is a long one, just to name a few would include- Jessi Colter, Willie Nelson, Johnny Cash, Hank Williams Jr., Tony Joe White, and Goose Creek Symphony. Richie continues to produce and perform after a long career which spans over fifty years, and forty plus albums.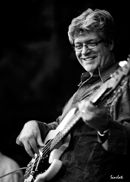 Jerry "Jigger" Bridges, who spent a little over two decades out on the road with Waylon, plays bass and tour manages Waymore's Outlaws. A native of Red Bay, Alabama, Jigger was strongly influenced by the R&B emerging from nearby Muscle Shoals. Following a four-year stint as a staff musician at FAME Recording Studio, he moved to Nashville and began working with Waylon on the "Dukes of Hazzard" soundtrack. After contributing bass work on Waylon's Greatest Hits album, Richie and Waylon asked Jigger to join The Waylors on the road.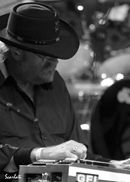 Fred Newell is a bona fide veteran of the Nashville studio scene who has recorded with everyone from Ray Charles to George Strait. In addition to being the staff lead guitarist on numerous TV shows including Nashville Now, he is respected worldwide for his ability to generate feeling and sounds out of his instruments that many struggle to emulate without success. The first country guitarist to ever receive an endorsement from Marshall Amplifiers, Newell is a guitar legend in many circles.
He is unique in that he is considered not only a legendary guitarist, but also one of the top steel players of all time. Fred, having recorded many albums with Waylon, joined Waylon's touring band on pedal steel during the 90's after the late and legendary Ralph Mooney retired from the road.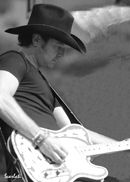 Tommy Townsend, their lead guitarist and singer, is a native of Blairsville, Georgia. Waylon was a pivotal force in Townsend's life as Tommy had the distinction of being mentored by Waylon in his youth. The two collaborated several times over the years, with Waylon playing and singing harmony on some tracks, and even co-producing a full album on Tommy with Jerry Bridges. Waylon and his band took Tommy under their wings recording in the studio, and occasionally, out for appearances on the road.
How To Book Waymore's Outlaws.
The agents at 615 Entertainment agency have been booking adult contemporary, rock, blues,nostalgia and country music artists like Waymore's Outlaws for clients around the world for over 20 years. Fill out the SUBMIT AN OFFER form or call our Little Rock, AR. office at (501) 888.7777 OR our Nashville, TN. office at (615) 830.7121 and one of our agents will be happy to assist you in booking Waymore's Outlaws for your next event.
How Much Does It Cost To Book Waymore's Outlaws?
When you are booking an act like Waymore's Outlaws, there are many factors that determine the final price, including the artist's touring schedule and other shows they may have in your area. Fill out the SUBMIT AN OFFER form or call our offices at (501) 888.7777 in Little Rock, AR. OR in Nashville, TN at (615) 830.7121 and one of our agents will be happy to get you a price and availability for your date and assist you in booking Waymore's Outlaws.
*615 ENTERTAINMENT AGENCY REQUIRES A 50% DEPOSIT ON ANY AND ALL SHOWS THAT ARE BOOKED*
*BALANCE IS DUE UPON REQUEST*